Crime in the Spotlight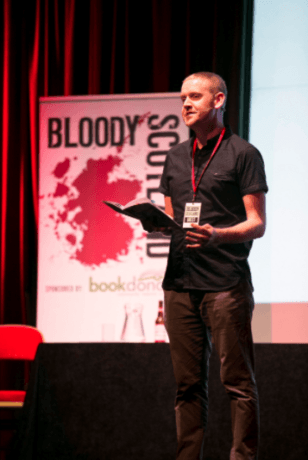 *** APPLICATIONS FOR 2017 NOW CLOSED ***
Bloody Scotland want to offer a platform to shine a spotlight on new crime writing talent during the festival. We are offering intro spots at our events to new and emerging published crime writers.
You will appear on stage at our festival in September, before some of our main events, reading from your work to our festival audiences.
For the opportunity to be showcased at Scotland's International Festival of Crime Writing, please fill in the online form below with your details, a short author biography and a 500 word sample as a suggestion of what you would read, by 21st July.
Where possible your book will be stocked in the festival bookshops run by Waterstones.
To take part you must be available over the weekend of 8 – 10 September and able to travel to Stirling. We will give preference to writers in Scotland, but it is open to writers anywhere. We cannot offer travel expenses or accommodation unless in exceptional circumstances.