McIlvanney Prize Longlist 2016: The Damage Done by James Oswald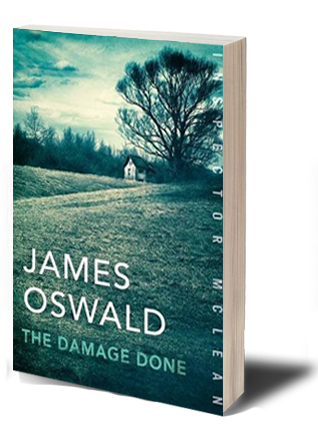 No good deed goes unpunished…
When a police raid in Edinburgh goes horribly wrong, the only silver lining for Inspector Tony McLean is a discovery that could lead to a long-lost girl from his early days on the beat.
Haunted by the mystery of what happened to her, McLean begins to dig into a case he thought long buried.
But the shadows of the past are soon eclipsed by crimes in the present as a series of strange and gruesome deaths shock the city.
As McLean's investigation draws him ever deeper into the upper echelons of Edinburgh society, it will not only be his career on the line – but his life as well…
---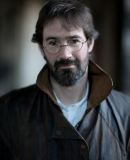 About James Oswald
James Oswald is the author of the Inspector McLean series of crime novels. The first five, Natural Causes, The Book of Souls, The Hangman's Song, Dead Men's Bones and Prayer for the Dead are available as Penguin paperbacks and ebooks. He has also written an epic fantasy series, The Ballad of Sir Benfro, which is published by Penguin, as well as comic scripts and short stories.
In his spare time he runs a 350-acre livestock farm in North East Fife, where he raises pedigree Highland Cattle and New Zealand Romney Sheep. The Damage Done is the sixth book in the Inspector McLean series.
James is a farmer and lives and writes in a static caravan under a Dutch barn in the evenings, after tending to his Highland cows and Romney Sheep during the day in Fife. His 350 acre farm overlooks the River Tay.
James will be appearing at the following event: