McIlvanney Prize Longlist 2016: Black Widow by Chris Brookmyre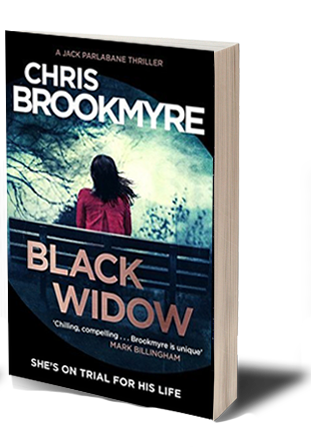 There is no perfect marriage. There is no perfect murder.

Diana Jager is clever, strong and successful, a skilled surgeon and fierce campaigner via her blog about sexism. Yet it takes only hours for her life to crumble when her personal details are released on the internet as revenge for her writing.
Then she meets Peter. He's kind, generous, and knows nothing about her past: the second chance she's been waiting for.
Within six months, they are married. Within six more, Peter is dead in a road accident, a nightmare end to their fairytale romance.
But Peter's sister Lucy doesn't believe in fairytales, and tasks maverick reporter Jack Parlabane with discovering the dark truth behind the woman the media is calling Black Widow…
---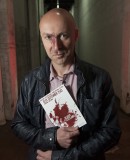 About Chris Brookmyre
Christopher Brookmyre was born in Glasgow in 1968 and educated at Glasgow University, where he earned an MA (Hons) in English and Theatre. He worked as a sub-editor in London and Edinburgh prior to the publication of his first novel, Quite Ugly One Morning, which won the First Blood Award in 1996 for the best first crime novel of the year.
Sixteen further novels followed, garnering him two Sherlock awards and the Bollinger Everyman Wodehouse Prize for Comic Writing in 2006. In 2005 he was named Glasgow University Young Alumnus of the Year and in 2007 he won the Glenfiddich Spirit of Scotland Award for writing.
Chris will be appearing at the following events:
Mark Billingham and Chris Brookmyre
Chris Brookmyre and Stuart Neville