Douglas Skelton's Top 5 Crime Films
McIlvanney Prize longlister Douglas Skelton wrote a blog for us about his top 5 crime films.
How often have you heard, even said, that film just wasn't as good as the book?
Approaching film adaptations of loved books can be daunting.
There are so many questions.
Will they cast it well? Will it have all my favourite elements? Will it carry the same flavour that made me enjoy the book so much?
The successful ones all tick those boxes, and more.
It can go so very wrong so very easily. Just look at some of the dire movie versions of Alistair MacLean novels. 'The Golden Rendezvous' anyone? And don't start me on the big screen attempt at Robert Ludlum's 'The Osterman Weekend.'
So here, in no particular order, are my five top page to screen transfers.
In half an hour I'll have five more…
---
1. TO KILL A MOCKINGBIRD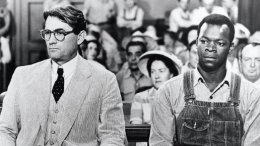 Horton Foote deservedly won an Oscar for adapting Harper Lee's masterpiece. As with all the films on this list, it contained everything from the book that was needed. And the casting was perfect, especially the kids and, of course, Gregory Peck – who also received an Academy Award. I must also make special mention of Elmer Bernstein's evocative score.
---
2. MYSTIC RIVER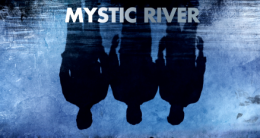 It's a big, fat book but Brian Helgeland's Oscar-nominated screenplay managed to encapsulate everything to around two hours. Clint Eastwood must also be praised for his usual unshowy direction. This is my favourite Dennis Lehane book and the film did its dark, dramatic subject matter proud. Another Lehane book, 'Gone, Baby, Gone' was also filmed but to my mind less successfully because the script and the casting did not capture the nature of the characters as written.
---
3. MARATHON MAN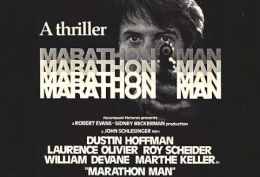 William Goldman is another author and screenwriter I hold dear and he adapted his seminal thriller for director John Schlesinger. This shadowy paranoid nail-biter carried all the edge of the 70s in its sharp dialogue and splendid performances. There were slight deviations from the book – Paris replaced Edinburgh for one sequence – and the ending was rewritten, Goldman thinks by Robert Towne, but it remains, over 40 years later, a top-notch watch. See also another Goldman book to script, 'Magic' with Anthony Hopkins.
---
4. LA CONFIDENTIAL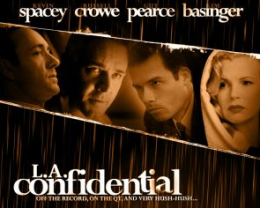 Co-scripted by Brian Helgeland and director Curtis Hanson (and winning them an Oscar), this celebrated version of James Ellroy's dark, dense novel punched all the right buttons. Star-making turns from Russell Crowe and Guy Pearce, and don't forget James Cromwell's unforgettably monstrous Dudley Smith, plus bang-on period detail and an atmospheric score by Jerry Goldsmith combined to create a film that gets richer with each viewing.
---
5. THE MALTESE FALCON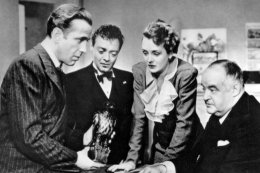 A true classic that is – amazingly – Oscar light! There had been two other versions of the book, one (later renamed 'Dangerous Female') in 1931 and another, 'Satan Met a Lady', in 1936 with Bette Davis. Although by 1941 the Hays Code saw to it that much of the salacious elements of Dashiell Hammett's novel were smoothed down (unlike the 1931 version), fledgling writer/director John Huston made what is regarded as the definitive version. Again, the casting – Bogart as Sam Spade, Sydney Greenstreet, Peter Lorre, Mary Astor, Elisha Cook Jnr – is damn near perfect, the tone is spot-on and Huston's script carried as much of Hammett's dialogue as was permissible. Although he did add the "stuff that dreams are made of" line.
---
Douglas will be at Bloody Scotland this year in Scotland the Grave on Saturday 10th September, 12:15pm. His book Open Wounds was longlisted for this year's McIlvanney Prize.