Tag: Val McDermid
---
We're excited to reveal the four finalists of the McIlvanney Prize 2016.
Black Widow – Chris Brookmyre
The Jump – Doug Johnstone
Val McDermid – Splinter the Silence
E. S. Thomson – Beloved Poison
Judges Lee Randall, Stewart Bain & Magnus Linklater said of the finalists:
Black Widow by Chris Brookmyre – this novel is like watching Olympic diving – just when you think the plot can't twist again, it takes a new turn.  Even the twists have twists.  With a theme of cyber-abuse, this shows an author taking a long running series to new heights.
Splinter the Silence by Val McDermid – set in a totally believable world of internet trolling, this novel features established characters but moves their relationship into a new place, suffused with longing.  Easily accessible, even to those readers who have not been introduced to earlier books in … Read More »
---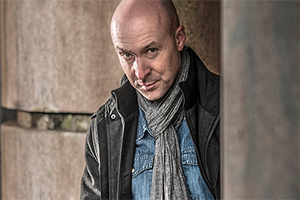 Chris Brookmyre believes he has sussed the five Scots whose dark secrets will shape the future crime bestsellers.
Lorraine Kelly
Nobody is telling me that woman doesn't have a head in her fridge and a blood- spattered altar where she makes horrific sacrifices to a grotesque effigy of Paul Sturrock.
Nicola Sturgeon
Only bloodlines riven with true evil emerge from Dreghorn. She pursued a path to high office to ensure she  had the power to suppress the truth about Ayrshire's hellmouth.
Ian Rankin
All that vinyl he buys is actually for melting down and coating his victims, House of Wax style.
Val McDermid
Workmen have to sign an NDA before they're allowed into her basement. It's a redundant measure as none of them ever recovers the power of speech.
Judith Ralston
The Scottish weather is HER FAULT. She has the power to control it but prefers to watch us suffer.
Chris will be at Bloody Scotland 2016 at the following … Read More »
---
The Booktrail takes over the Bloody Scotland blog for a series of posts exploring where setting shapes a number of novels from authors attending Bloody Scotland this year.
Bloody Scotland is one of the crime writing, literary festivals of the year and this year, more than ever, The Booktrail is investigating some of the best crime fiction celebrated at the three day event.
The Booktrail is all about books set in various cities and countries across the world but there's nothing like some gritty crime fiction set in Scotland. For every book on the site, there's a travel guide and map so you see the country through the eyes of the author as well as their characters. It's a Bloody (Scotland) good way to travel! (Visit Scotland via fiction: http://www.thebooktrail.com/book-trails/?pg=1&location=Scotland)
This year, we're collaborating with Bloody Scotland … Read More »
---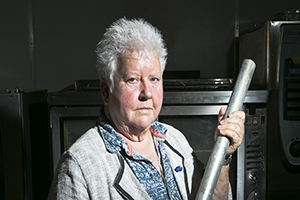 Because it's Bloody Scotland's fifth year we asked McIlvanney Prize 2016 longlister Val McDermid to reveal the top 5 songs that accompany her while she writes her books.
Private Investigations – Dire Straits
Moody and dark, with a great guitar break from Mark Knopfler. I used to listen to this a lot when I was writing the Kate Brannigan private eye novels.
Von – Sigur Ros
I often listen to Sigur Ros when I'm writing. Because their lyrics aren't in English, they don't distract me and I love the way they blend the ethereal vocal with the very strong musical lines.
Struggle for Pleasure – Wim Mertens
I love Wim Mertens music. I find it good for concentration and also quite uplifting, which is always a good antidote to some of the dark places the work takes me. And his voice is quite extraordinary, which is … Read More »
---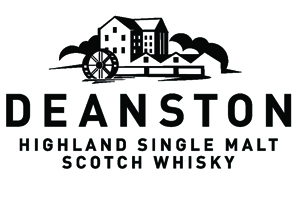 The shortlist has now been announced for this year's award, sponsored by Deanston.
---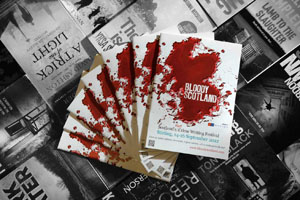 We've been very busy putting a 'killer' programme together for 2013…
---
Final day, final event, with a play and two awards
---
So what's the Next Big Thing? Find out here
---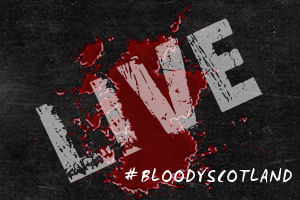 Deadlier than the Male, as discussed by Val, Karin and Peter